"Art" Project Drama Camp Review | Every exploration is a healing for the soul
Seeing oneself, understanding oneself, gaining acceptance, meeting someone who understands oneself... These are the unremitting pursuits of many people. Especially when we experienced home epidemic prevention and life was "folded" for two months, the body broke free from the bondage and the soul was more eager to communicate. The "Arts Begin to Embrace the Future of Heart" program provides six sessions of art healing workshops in two months. Nearly 20 partners completed four online drama explorations in one month, and together they went through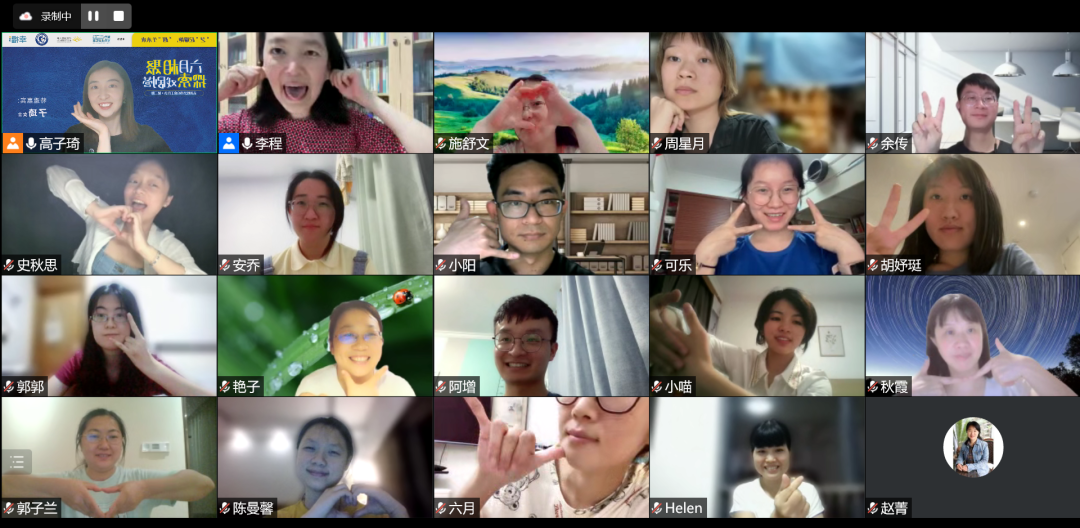 a journey of drama healing to explore the soul.
Every exploration is a healing for the soul
These partners have different backgrounds and identities, including white-collar workers from Zizhu Park, graduate students from East China Normal University and Jiaotong University, university teachers from Shanghai universities, and civil servants from the government... Although they don't know each other, they are full of warmth here. In the team of He Energy, everyone is deeply nourished from strangers to familiar ones, from passers-by to friends.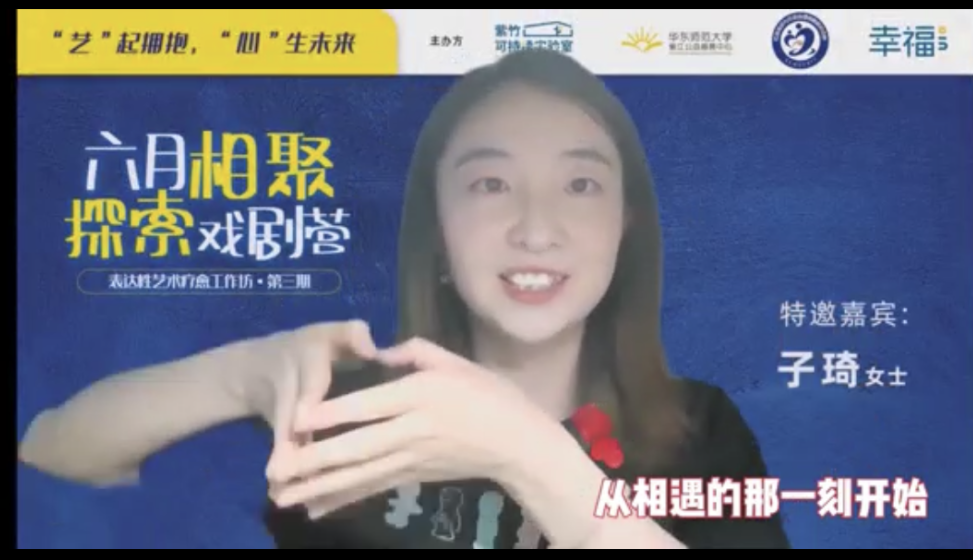 Looking back on the four drama healing workshops since June, every Friday at 7:00 pm, all partners meet on time in the online live room, under the leadership of Ziqi and Li Cheng, to create a safe and trustworthy drama field A realm where everyone can easily open their hearts, open their hearts, connect with their past selves, parents, lovers, and others, and gain awareness, comfort, and realization.
Everyone used drama games, dances, memories, narration, performances, movements, voices, expressions... to express themselves, support each other, and spend an unforgettable June in the way of "drama". A partner said: We look forward to the future more than the past. This is also the original intention of the "Art" project - I hope to embrace myself and others with art, and face the future with a sustainable lifestyle!
First round
inner relationship with self
What do you feel about yourself during the dance?
*The thing that touched me the most was in the part of singing and dancing, I had a feeling of letting myself off the shackles and taking the initiative to open up. When I release the part of my heart that I want to protect and hide, I feel that it is really beautiful to quietly come out and breathe. I hope that I will open up more next time, especially in the body, and reduce the cramp a little bit.
* During the dance meditation, the teacher talked about putting the pebbles in the river in the heart, and the ripples went round and round. The word rippling makes me feel very much. I think rippling is a very happy feeling. A seemingly distant dream seems to be unable to be put into reality. But every step I take now is moving towards that dream, as if that dream also gave me some strength and inspiration. Ripples in my river (real life) and I feel happy and happy. Because of this, I will also feel that the world is worth it, and the road is good to walk slowly, so don't worry.
*I found that studying and living in the rules for a long time seems to make me not know how to play, and I seem to have rules in my subconscious. When dancing, even if the teacher says follow your heart, you always wonder if this keeps up with the rhythm? Will it be considered unsightly by others? This does not seem to be unexpected, but the reflection it brought me is that I hope to learn multi-mode life in the future, and be a free child where there is no need for rules.
* Listening to the music and dancing my body, especially when I listened to the third song, I had a very specific picture in my mind. I took my daughter to water and pick fruits in my father's vegetable field. "Let's go, see Nanshan leisurely", my parents, husband and daughter are healthy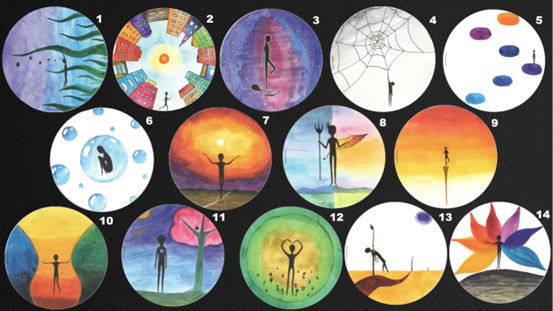 and have a harmonious relationship. I am satisfied with the status quo. , to be a better self.
second round
Affectionate relationship with parents
From these 14 pictures, choose a picture that represents your relationship with your parents, and why?
*My parents are both farmers, and life was a mess when I was a child, and being beaten was a common occurrence for me. But when I recalled the life with my parents, what came into my mind was the heavy rain when picking watermelons in the watermelon field. My father used a rain cloth to build a small shed for me to temporarily shelter from the wind and rain; When I didn't go home, my father went over the school wall to see me, and chatted with me throughout the lunch break... I wondered that I could forget so much unhappiness, and what remained in my memory was mostly emotion and happiness. I don't live with my parents now, but they still make me feel rich and peaceful, even if a thin spider web is pulling, but I know I won't fall, so I chose picture 4.
* When it comes to parental relationship, it has always been relatively vague, or it is authoritative. I saw the picture No. 5 at a glance, one by one independent circles, like footprints traveling far away. The greatest wealth of my parents and I is independent thinking, the ability to live independently, and the pursuit of my heart. Maybe because there is no long-term experience of living with parents and long-term living together in the original family, now that I have a child, I want to give the child more company. At this time, I found that companionship still has a great influence on developing an independent thinking personality.
*Mom gave me a similar feeling to painting number 10. The two symmetrical objects are similar to the characters of me and my dad, and the little man in the middle plays a role that isolates the two from approaching. My father and I seldom communicated since childhood, and our tempers were quite irritable. Every communication basically ended in collision and conflict, and my mother played the role of a mediator, trying not to let us collide face-to-face. The small and medium-sized person on the 10th did not step on the ground, just like my mother was actually in a suspended state all the time between us, and it was very painful for my mother to be in the middle. I've tried to reconcile with my dad, trying not to conflict with him, but to no avail. I feel sorry for my mother, and I haven't found a solution yet. I just hope that I can grow up and mature quickly.
Game 3
intimacy with a lover
How is your relationship with your lover? What have you gained from this relationship?
A female partner in a happy marriage wrote:
My relationship with my husband is about trusting each other, helping each other, and being able to communicate. Every time he goes to my parents' house, he brings something to eat, two watermelons or a bag of peaches, or something. I'm not as careful as him, but I can keep my mouth shut. He likes to buy all kinds of fitness and health equipment on Douyin. I never say that buying this kind of thing is useful or bad, and I don't criticize it, but if he says that the equipment is useless, I will ask if he wants to return it. Every time he said not to retire, then don't retire. A good intimacy is a great affirmation and recognition of oneself.
A partner who learned responsibility in marriage wrote:
What my husband taught me about "marriage" and "family" is responsibility, responsibility, and honesty. In the face of many ups and downs, marriage needs to be managed and grown together instead of staying at the attraction when they meet. A good intimate relationship is one that can raise the other's "badness" and "protect shortcoming" and grow.
A boy in graduate school wrote:
I've had two relationships, and I have a bad impression of the relationship between the two. Both of these two relationships started out sweetly and went through many happy days, but both came to a bad ending... The feelings that these two relationship experiences brought to me were both bitter and made me feel uneasy for a long time. The girlfriend has a negative view on this matter. Looking back now, the biggest problem is that they did not communicate well. The most important thing for two people is to understand and support each other. There will be a compromise solution to everything, instead of choosing a more extreme approach every time.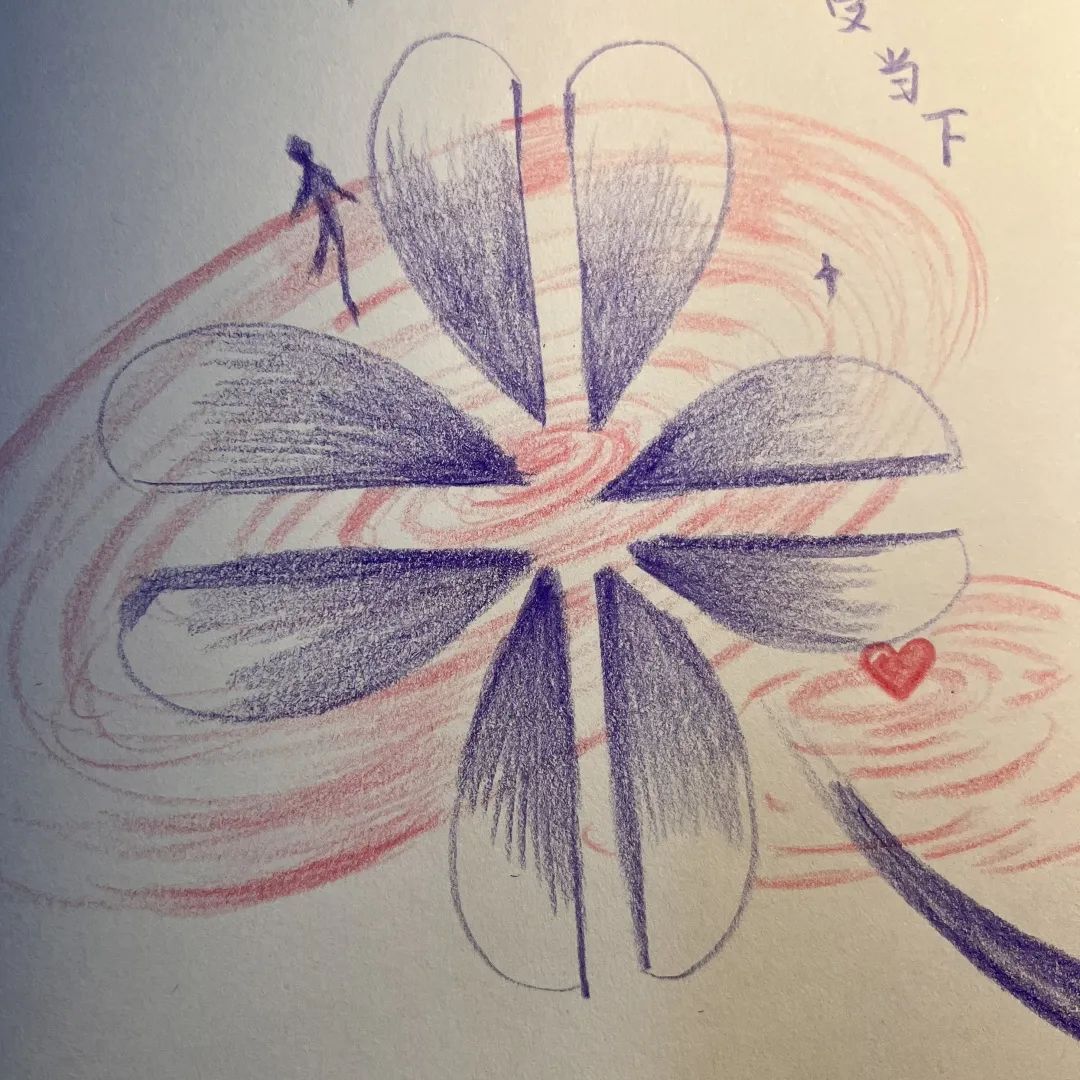 fourth game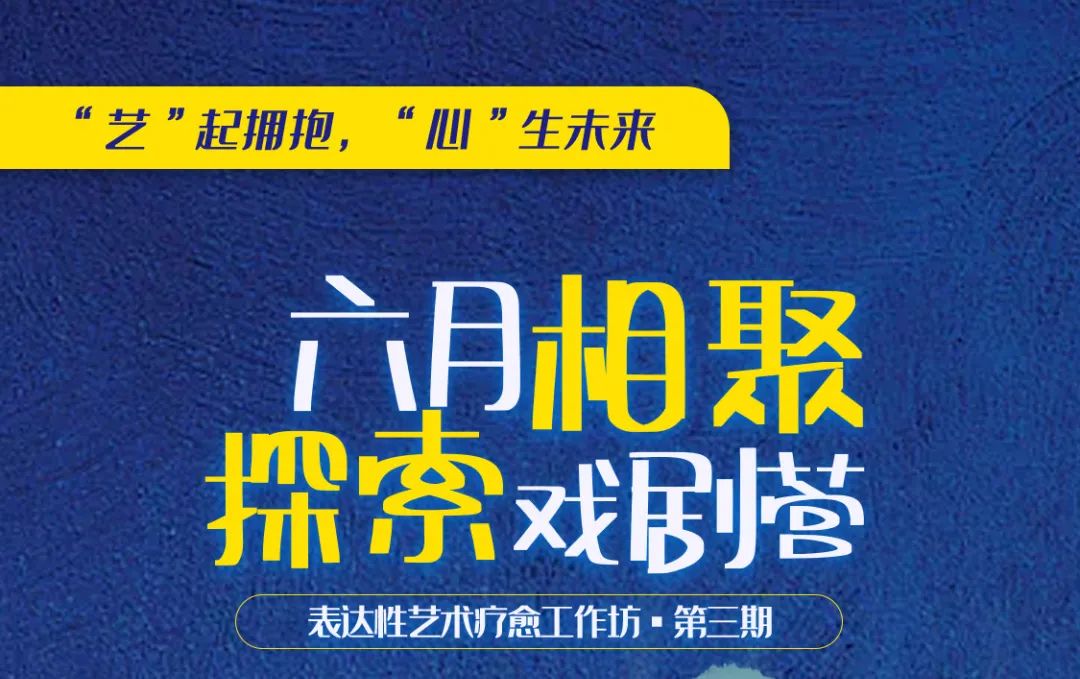 Friendship with partners
The four-leaf clover symbolizes beauty and happiness, draw a picture of your favorite four-leaf clover, and write a message for yourself.
The "Art" project aims to focus on participants' feelings in the artistic creation process through a series of expressive art healing workshops based on humanistic principles, using non-verbal forms such as painting, drama, music, improvisation, dance, etc. and inner experience, to help individuals improve their energy. The Art Project hopes to embrace oneself, embrace others, share warmth and promote a sustainable way of life with art.