The Fourth Council of the Second Session of the Zijiang Foundation was successfully held
On the morning of June 30, 2022, the fourth meeting of the second council of Shanghai Zijiang Foundation (hereinafter referred to as the "Foundation") was held in the conference room on the seventh floor of the headquarters building of Zizhu High-tech Zone. All seven directors, Shen Wen, Guo Feng, Li Yu, Tang Jifeng, Chen Lin, Liu Han and Xia Guang, attended the meeting. Three supervisors, Hu Bing, Hou Yu and Qin Zhengyu, and the working team of the secretariat attended the meeting. The meeting was chaired by the chairman of the board, Mr. Liu Han.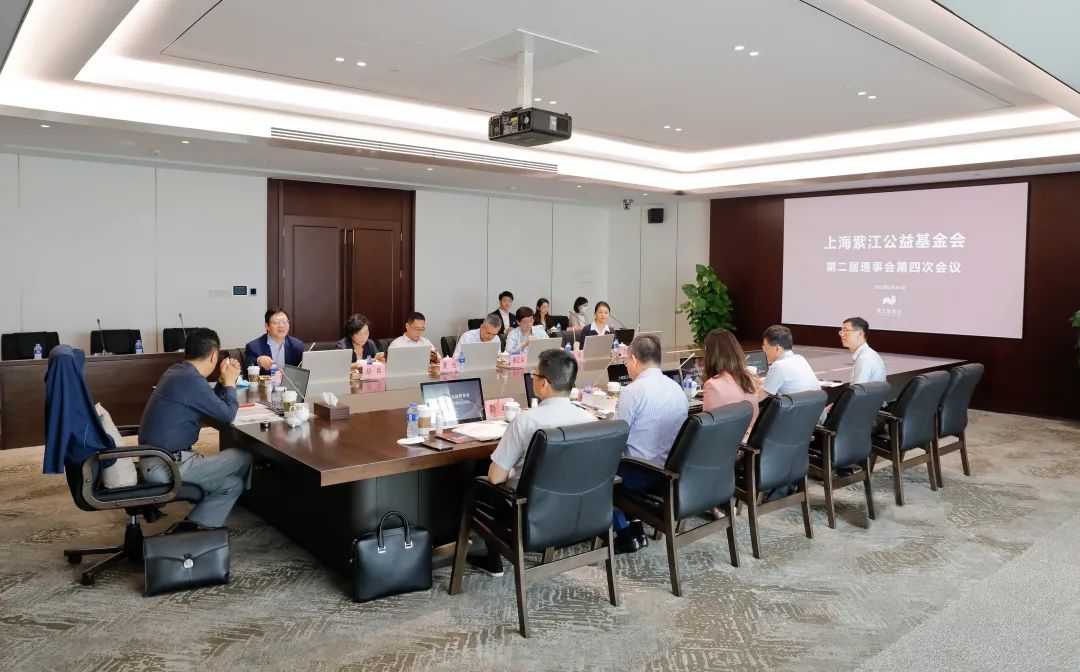 The scene of the fourth meeting of the second council
The directors at the meeting carefully listened to, reviewed and approved the 2021 foundation work summary, the first and second quarter work summary in 2022, and the 2022 annual work plan made by Secretary-General Chen Lin, and the 2021 foundation financial statement made by the financial director of Shen Wentao. Final accounts report and 2022 financial budget report.
The directors and supervisors attending the meeting affirmed the work of the foundation in the past year, and were full of confidence in the healthy and sustainable development of the foundation in the future, and said that they would do their best to do more work for the foundation.