East China Normal University Zijiang Public Welfare and Charity Talent Training Special Fund held the fifth council meeting of the first session
East China Normal University Zijiang Public Welfare and Charity Talent Training Special Fund held the fifth council meeting of the first session On the afternoon of February 24, 2022, the first and fifth council meeting of the Management Committee of East China Normal University Zijiang Public Welfare Talents Training Special Fund was held at the Humanities Salon (Feng Qi Showroom), Wenshizhe Building, Minhang Campus, East China Normal University. Tang Jifeng, Vice President of Shanghai Zijiang (Group) Co., Ltd., Liu Han, Chairman of Shanghai Zijiang Foundation, Chen Lin, Secretary General of Shanghai Zijiang Foundation, Fan Jiayan, Deputy Secretary General, and Si Yang, Secretary General of East China Normal University Education Development Foundation , Meng Zhongjie, Director of the Academic Affairs Office and Director of the Admissions Office, Xiong Qiong, Secretary of the Party Committee of the School of Social Development, Wen Jun, Dean and Deputy Secretary of the Party Committee, Huang Yan, Deputy Secretary and Deputy Dean of the Party Committee, and Huang Chenxi, Deputy Dean, professors of the Faculty of Economics and Management, social organizations and Zhou Jun, Director of the Social Governance Innovation Research Center, Li Ruirui, Deputy Secretary of the Party Committee of Daxia Academy, and Zhu Jie, Deputy Director of the Office of Alumni Affairs and the Office of the Education Development Foundation attended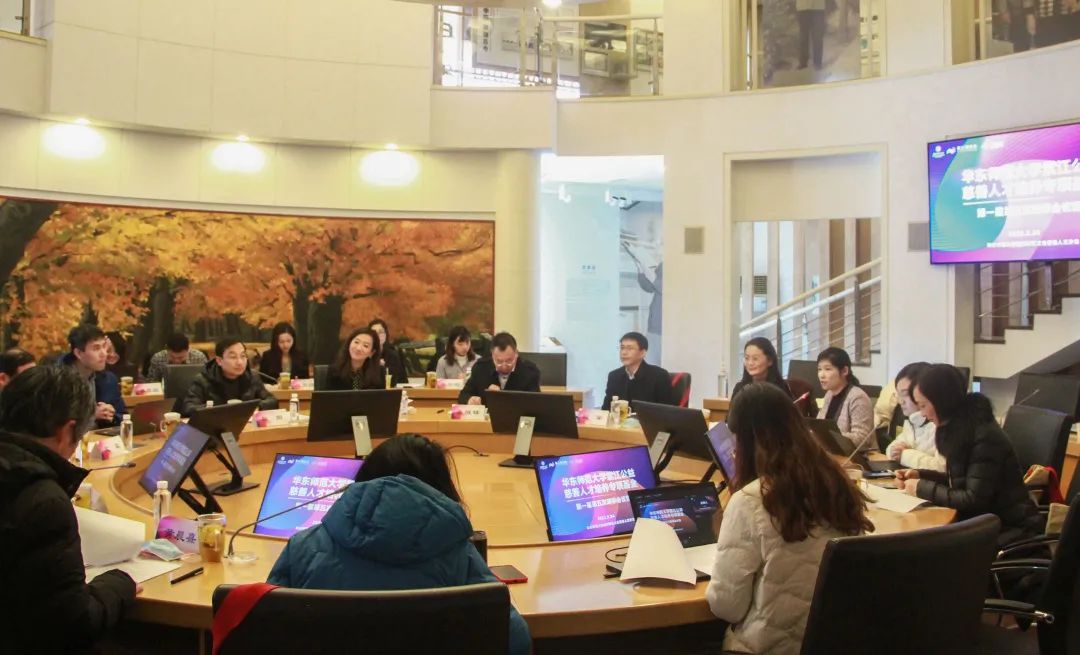 the meeting. The meeting was chaired by Wan Shu, Deputy Secretary-General of the Education Development Foundation of East China Normal University.
First, the meeting heard and reviewed the 2021 work report of the special fund. Wen Jun, Dean and Deputy Secretary of the Party Committee of the School of Social Development, made a comprehensive summary of the relevant work of the Zijiang Philanthropy and Philanthropy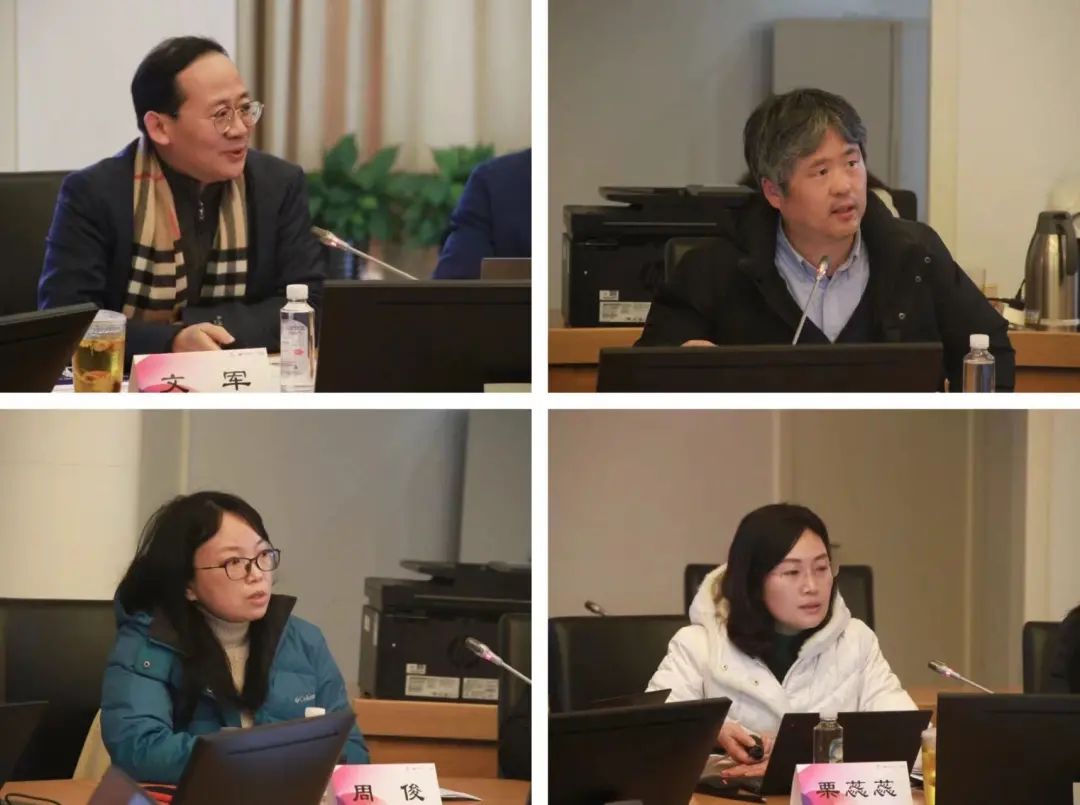 Management Institute. Zhou Jun, a professor and director of the Innovation Research Center for Social Organizations and Social Governance, gave a comprehensive introduction to the progress of the Zijiang project of the School of Public Administration in 2021. Li Ruirui, deputy secretary of the Party Committee of Daxia Academy, gave an overview of Daxia Academy's 2021 Zijiang Public Welfare Talent Training Project. The exploration and practice are summarized and reported. The four lines of work cover the research, curriculum and practice of special fund projects.
Subsequently, the meeting deliberated and approved the 2021 financial final accounts of the special fund in writing. At the same time, Professor Zhou Jun reported in detail the plan for the second phase of the special fund from four aspects: planning background, project orientation, strategic goals and tasks, and organization and implementation. In the exchange and discussion session, the participants had a heated discussion on the curriculum setting of the special fund, the project operation mechanism, and the future development goals.
Si Yang, Secretary General of East China Normal University Education Development Foundation, pointed out that after five years of development, the project has already gained a certain regional influence, and has initially formed a unique talent training model for public welfare and charity at East China Normal University. He hopes to further focus on research issues ,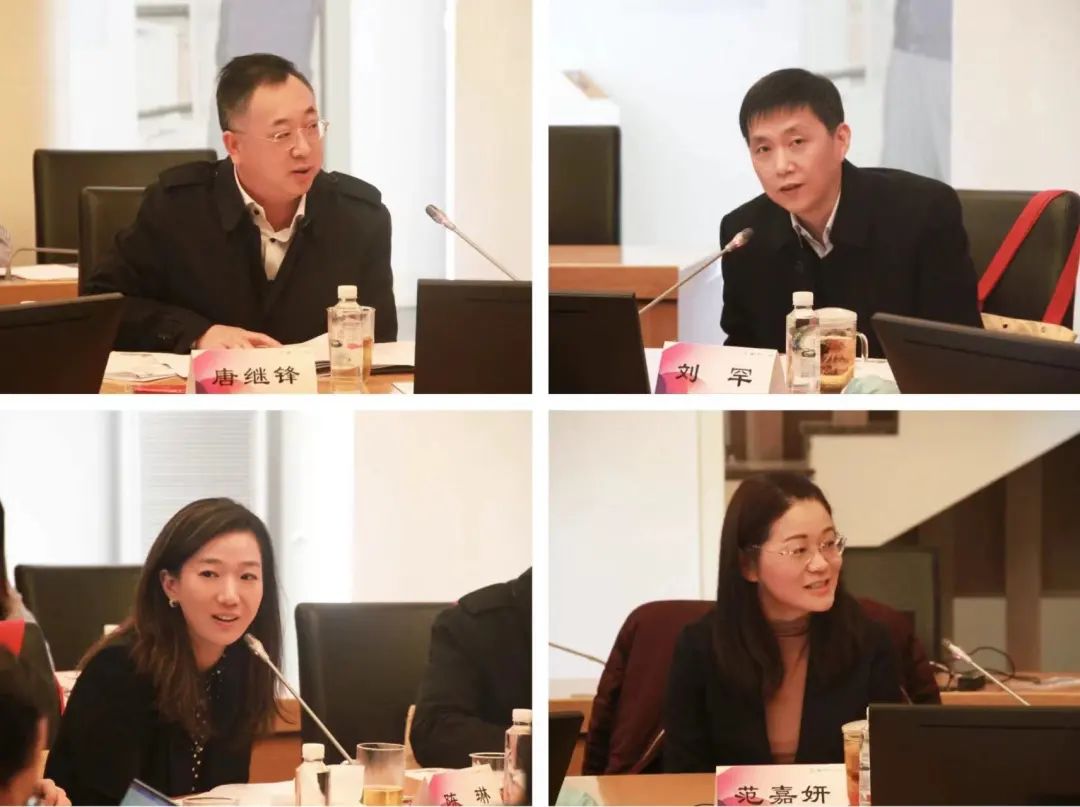 to create a research highland for public welfare and philanthropy.
Tang Jifeng, vice president of Shanghai Zijiang (Group) Co., Ltd., proposed that the next step of the project should focus on the goal of talent training, improve the evaluation system, and promote East China Normal University to become a highland for charitable talent training, and said that he would continue to support the brand-building project.
Liu Han, chairman of Shanghai Zijiang Foundation, believes that the participation, influence and presentation of the project will be greatly improved in 2021. This project is pioneering in the national field and can be further developed on the basis of the existing second-phase plan. Improve and strive for more brilliant results.
Chen Lin, Secretary-General of Zijiang Charity Foundation, believes that after the full cooperation with East China Normal University and aiming at cultivating talents with charitable personality, the project continues to expand the influence of the project and enhance the public's awareness of philanthropy. The cultivation of talents is a long road, and we still need to work together. We hope that in the next five years, through the optimization of the overall organizational framework, we will launch a public welfare talent cultivation project with distinctive features.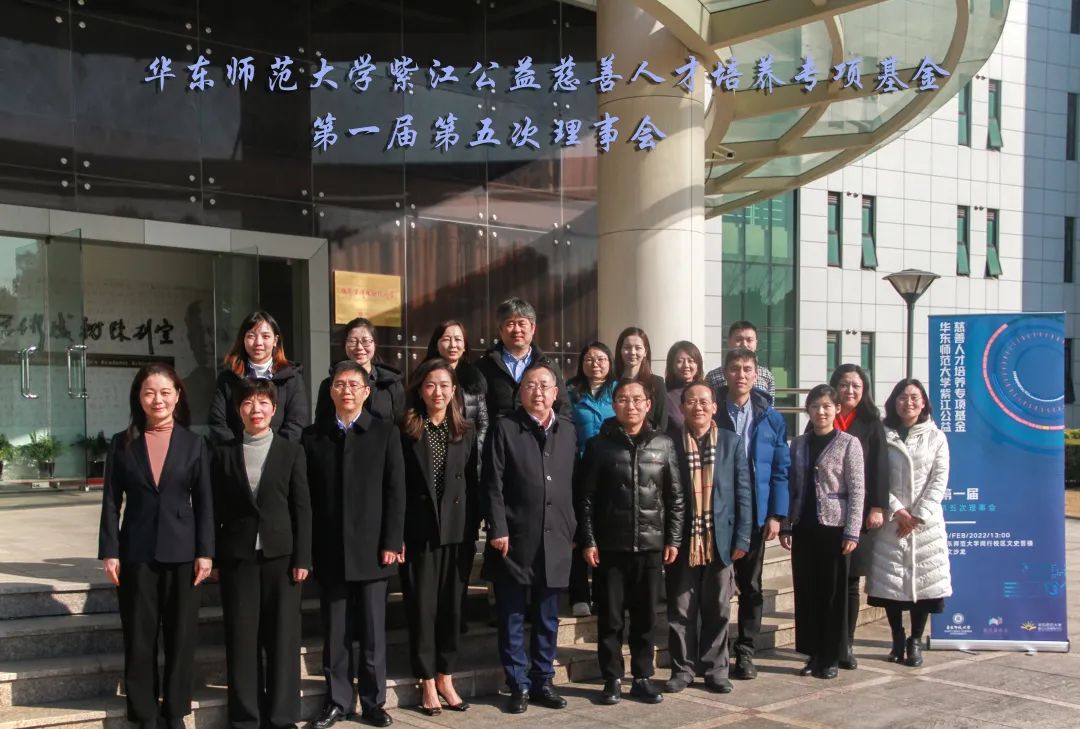 Finally, the meeting signed the meeting resolution and took a group photo. In 2022, East China Normal University Zijiang Charity Talent Training Project will further build consensus, integrate resources, give full play to advantages, increase construction, and welcome the next five years with more diversified cooperation